UNDATED adj. having no specified date of termination, having no limite or no end
Undated revisits artisanal knitting and embroidery techniques with a kitsch and colorful style. Each piece is made to order in Marseille (France) from recycled materials, upcycled item or from dead stocks materials.
Undated is fully rooted in the slow fashion movement, which offers a new way of consuming fashion, more respectful of the environment and people.
To go even further in this approach, the production techniques used do not require the consumption of electrical energy.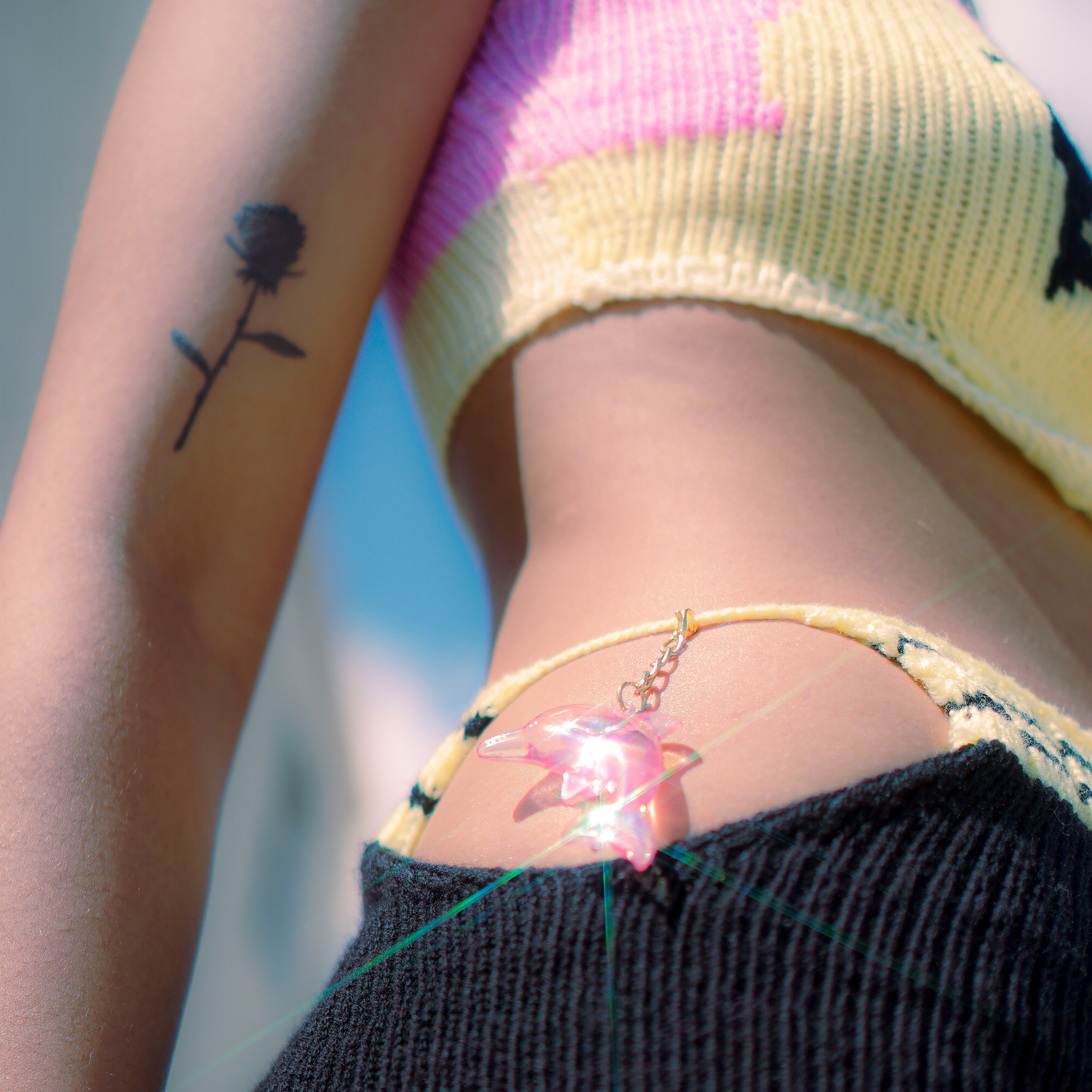 If you are a stylist or a photographer, write to me!
I'm always happy to do collaborations or lend pieces for photo shoots.
I have aside some exclusive pieces for this type of project. If you are an artist, I also offer a tailor-made development service
for concerts, clips, performances etc.

<3 undatedclothing@gmail.com :)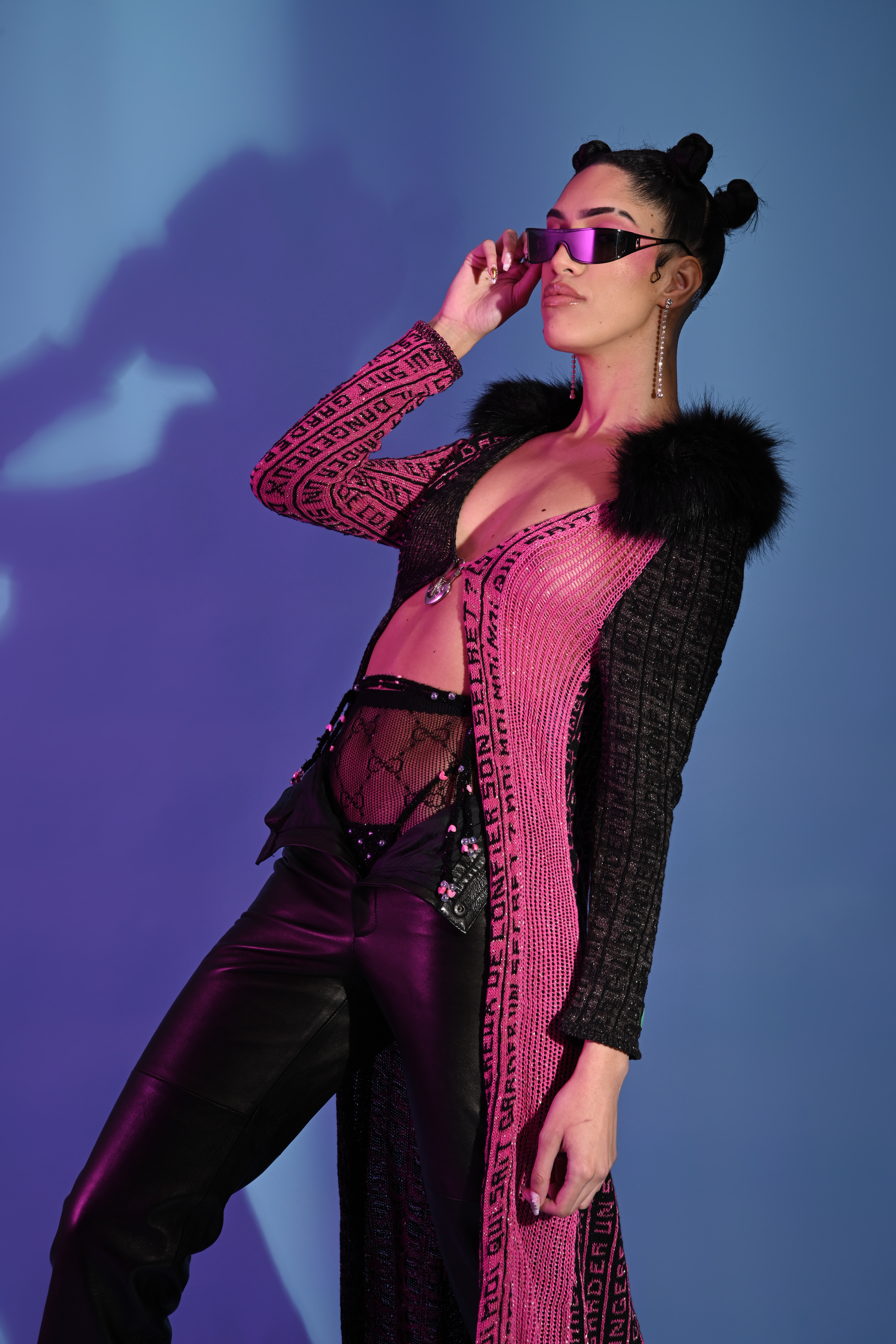 Exclusive piece of my hidden collection : Long jacket whith fake fur and
metal heart lock
Photo : @maxence.renard
Model : @goodgirlfromhell
Hair style : @vibescoiffure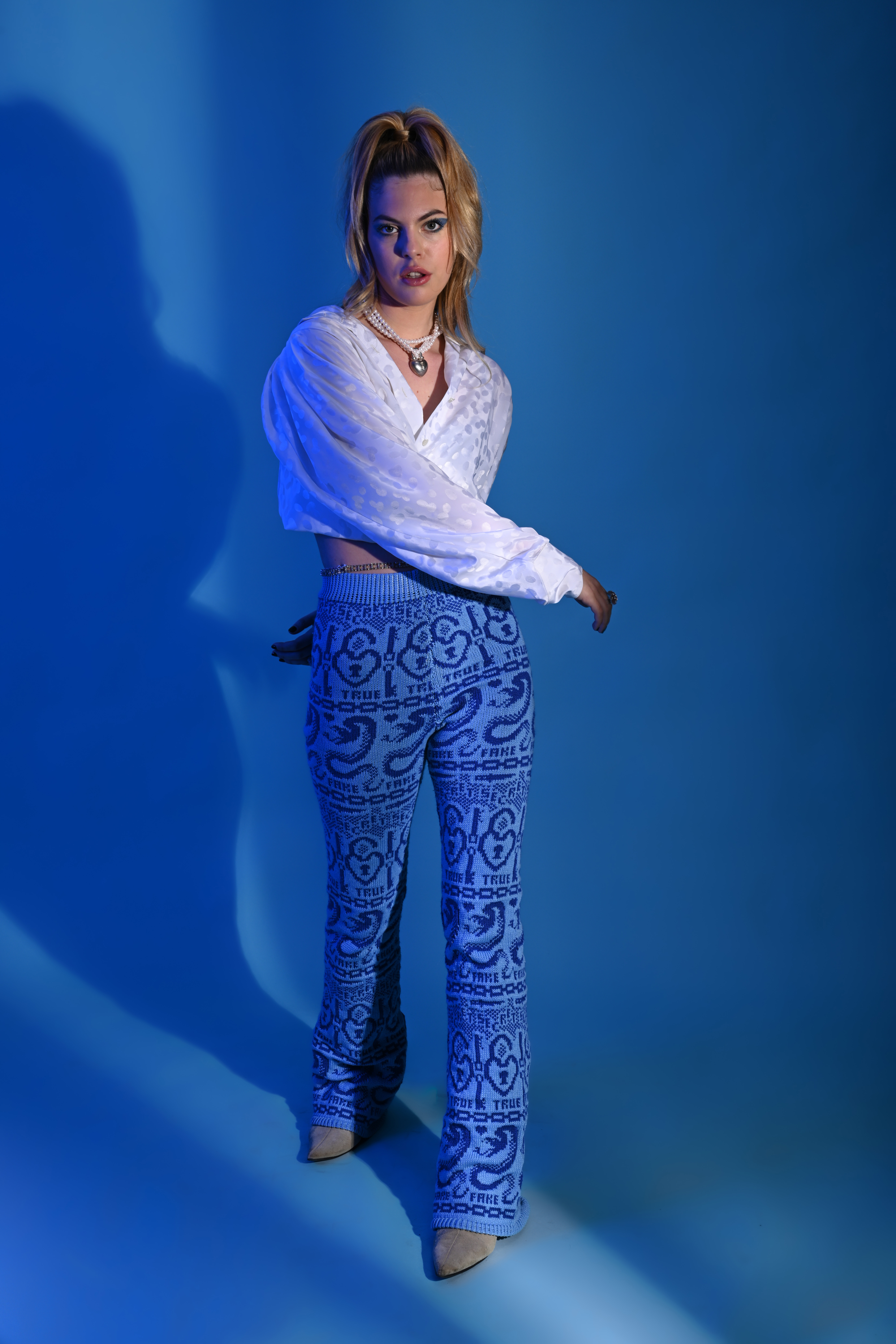 Exclusive pièce of my hidden collection : Y2K flare pant ton/ton blue denim
Photo : @maxence.renard
Model : @zoerose_
Hair style : @vibescoiffure