About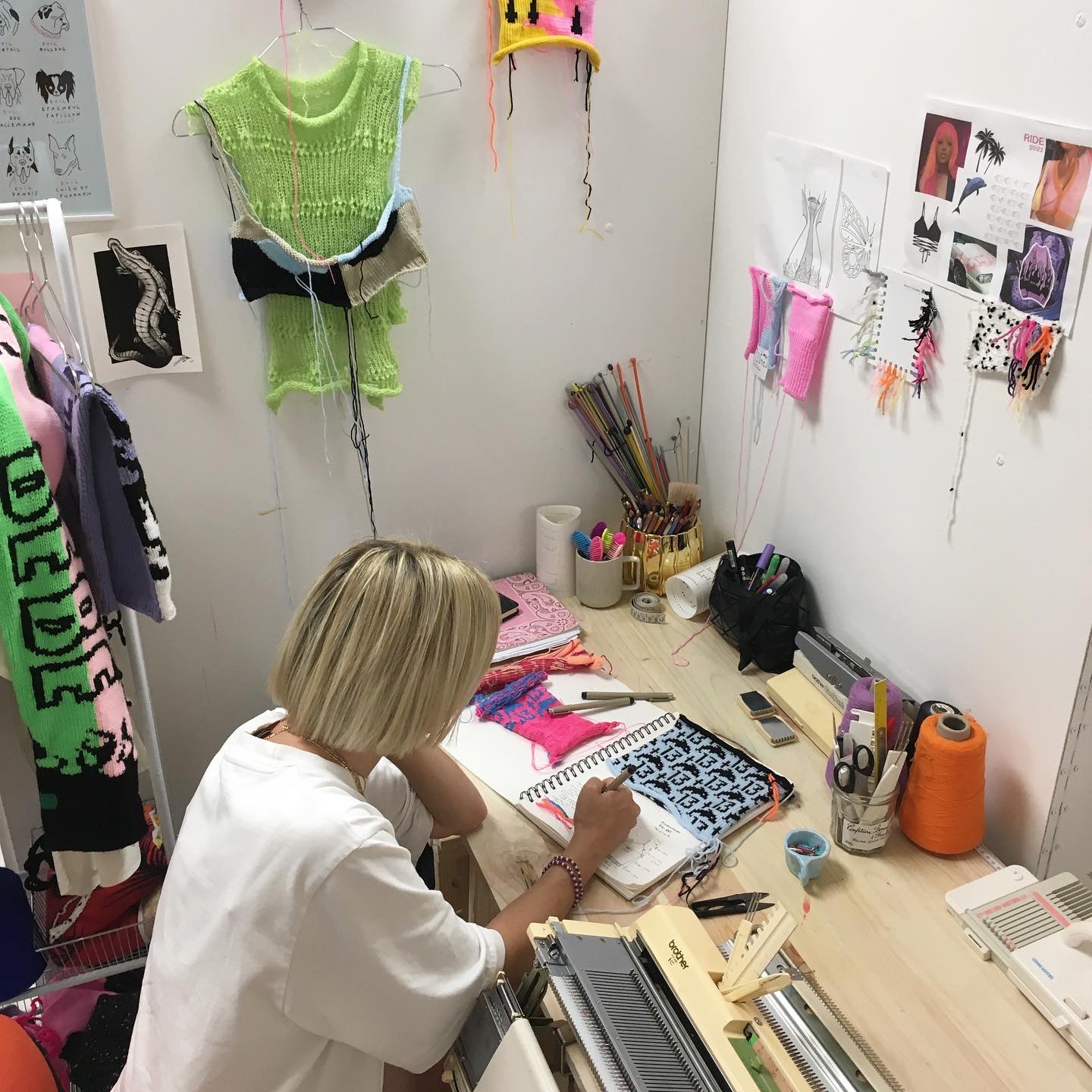 Hello ! I'm Didi, founder of Undated. I'm based in Marseille (France) and I manage the project alone (for the moment). I knit everything by myself to order.

You want a personalized order ? Any question ?
I will answer you as soon as possible! Write to me at undatedclothing@gmail.com or via the online form (info> contact).
UNDATED adj. having no specified date of termination, having no limite or no end
Undated revisits ARTISANAL knitting with a KITSCH, sexy and colorful style. Each piece is produced on a vintage knitting machine which works without electricity. The raw material comes exclusively from deadstock. Each piece is unique or created in an ultra-limited series. 100% UPCYCLING AND ZERO WASTE
Follow me on Instagram for a behind-the-scenes look at the @undated.clothing project and come to shop my product in my shop Villa Coeur (@villa.coeur).

Villa Coeur
39 rue de Lodi
13006 Marseille
FRANCE

If you are a stylist or a photographer, write to me!
I'm always happy to do collaborations or lend pieces for photo shoots.
I have aside some exclusive pieces for this type of project. If you are an artist, I also offer personalized development service for concerts, clips, performances etc.

undatedclothing@gmail.com
Thank you <3